In ISSUE 13 of #EcoWithAttitude, we talk to Grana, a slow fashion and essentials clothing brand, made from the finest natural fabrics, who shares their philosophy of "Quality For All" and creating everylasting clothing for customers to become their everyday eco-friendly closet.
---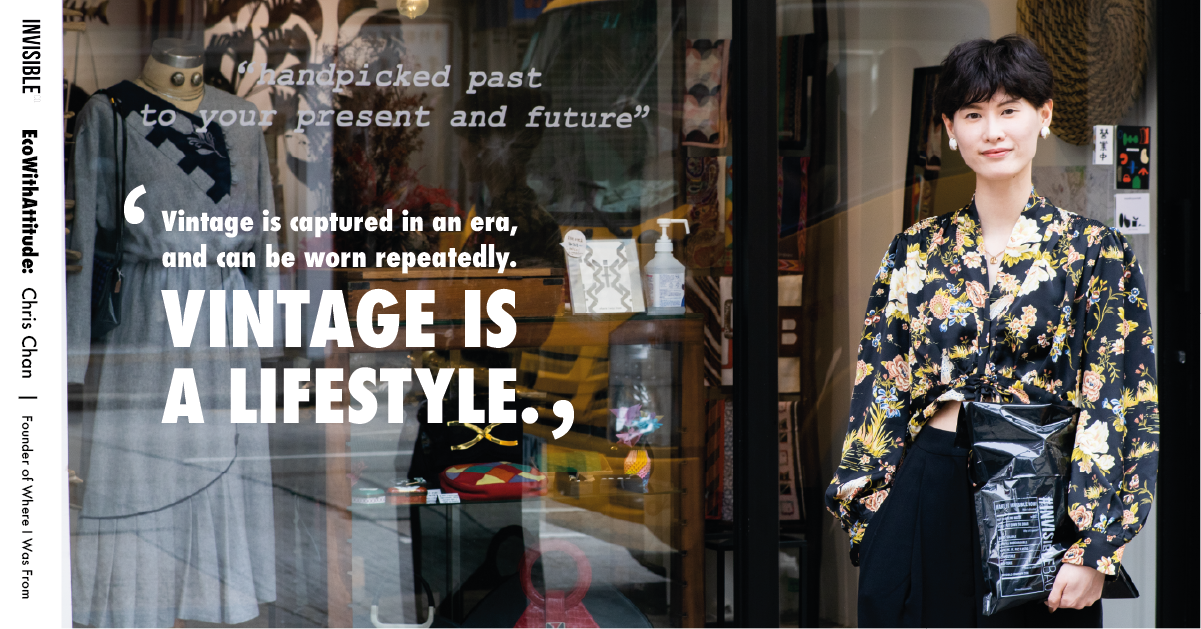 In ISSUE 11 of #EcoWithAttitude, we talk to Chris, founder of where I was from, a vintage store located at Shum Shui Po in Hong Kong. She was inspired by her grandmother's wardrobe and lifestyle, and started her second-hand fashion journey. Chris aims to create a space and community for customers to explore vintage clothing and accessories, sharing the history behind the items and the styling tips together with customers.
---
Have you ever had a blank T-Shirt? No printing and no logo? We believe everyone would have one in their wardrobe. In Hong Kong, a group of friends who share the same value and run a specialty store with only selling blank tops since 2014, disrupting the industry and bringing customers high-quality and durable T-shirts. In this Issue 08 Eco With Attitude interview, we have invited RAIDER's Co-Founders, Bobby, Wilson, Yu, and Steve to share their journey in creating RAIDER with the core concept of "ART IS ALL FROM DETAILS".