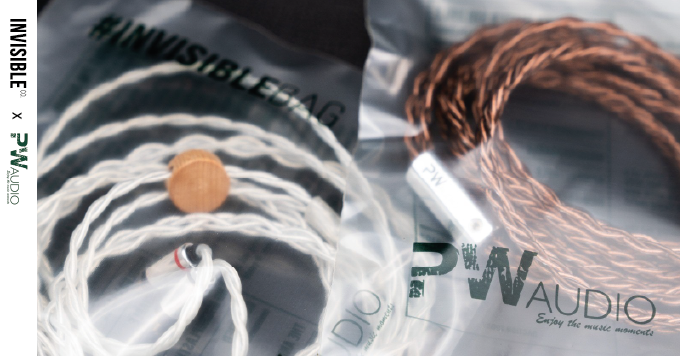 PWAudio is the audio brand wanting to play more than just music to your ears. Whilst renovating their workshop, Founder Peter Wong had a thought that if he cares enough about his immediate environment, why not our habitat as a whole? It was this simple thought which grew into the PWAudio x #INVISIBLE BAG collaboration.
The collaboration is an environmental statement
#INVISIBLEBAG x PWAudio interview on Praesto Audio
Peter, the founder of PW audio, wanted their locally made audio cable to deliver not only beautiful music notes, but also a message that we should care about. After taking in customer feedback regarding their one-off disposal of conventional plastic packaging, they began researching for sustainable options and discovered #INVISIBLEBAG.
PWAudio x #INVISIBLEBAG - water soluble cable packaging
The collaboration has begun launching with selected products, with the rest switching gradually to #INVISIBLEBAG packaging. Part of their proceeds will be donated to Green Earth Hong Kong to amplify the environmental impact.
Show customers you care with #INVISIBLEBAG
Dissolve the water soluble packaging in a few steps!
Action speaks louder than words. Choosing #INVISIBLEBAGS shows your customers the environmental efforts your company is making whilst also giving them a choice to end wastage, if they share the same value for the environment.
Learn more about the distinctive actor PWAudio
Check out PWAudio's Facebook Page
PWAudio, as known as Peter Wong Audio, is a cable brand locally made in Hong Kong. The brand was born out of a need to satisfy Founder Peter's need for quality sound. At first, he went on YouTube watching Cable DIY tutorials for fun; which later became an obsessive hobby as he spent thousands of hours improving his skills. The 10 year brand history is solid proof of his journey from amateur to expert.
Watch this video interview for the full story.
...
You may also like: GreenPrice: On a Mission to Eliminate Food Waste