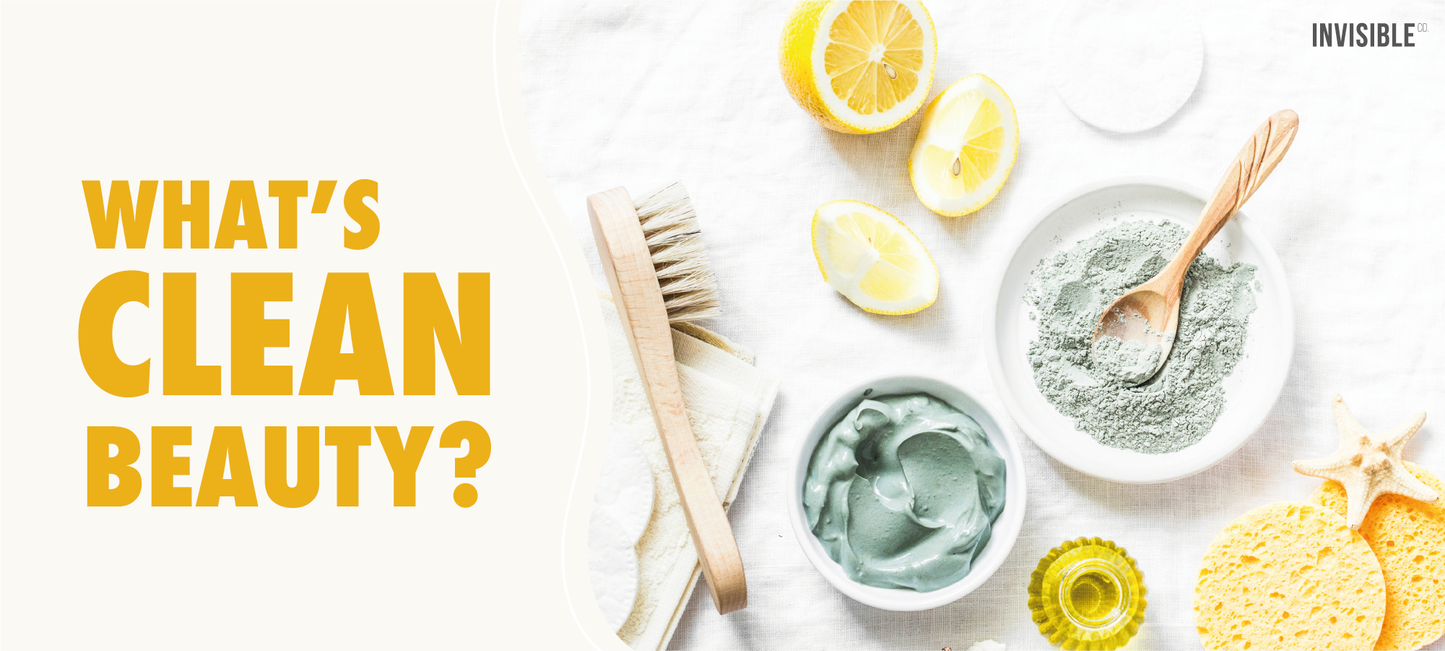 Are you ready to take your first steps towards sustainable beauty? Is your daily beauty routine aligned with sustainability? Every small action you take can make a significant impact, especially when it comes to the products you choose. Embrace a FastPass to sustainable beauty such as Simple Organic, Young Living, and Art Piece. Discover the transformative power of Clean Beauty and start your journey towards a greener and more conscious approach to skincare and well-being. Join us as we explore the world of sustainable beauty and take action toward a brighter future for yourself and the planet.
Decode Clean Beauty Labels
In the world of clean beauty, decoding the meanings behind key buzzwords is crucial to making informed choices and bonding with Mother Earth through green, cruelty-free, chemical-free skincare and beauty products. Let us reveal these labels:
"Organic" Label: COSMOS, a collaborative effort of renowned European certification organizations such as Ecocert, BDIH, Cosmébio, ICEA, and Soil Association, ensures environmental sustainability and certifies products as truly organic by rigorously examining raw materials, formulation ratios, and production processes.
"Natural" Label: Ecocert, or Ecocert Natural Cosmetic, conducts thorough organic audits, enhancing market quality, promoting organic raw materials, and minimizing environmental impact. Their certification seal guarantees that at least half of the ingredients of the product are pure and natural.
"Green" Label: Cradle to Cradle (C2C) certification, an internationally recognized standard for the green label, emphasizes sustainable resource utilization throughout the entire lifecycle of a product. It encourages the design and manufacturing process to have a positive impact on both people and the environment.
"Vegan" Label: The Ecocert program by Cruelty Free International certifies beauty products as vegan and cruelty-free, guaranteeing that no animal testing was conducted during their production.
By selecting curated vegan green beauty brands like Simple Organic, our distinctive actor you are opening the gate to the fast track of the sustainable beauty world. Experience the transformative power of conscious beauty, where every product choice becomes a meaningful step towards preserving our planet and embracing your natural radiance. Beyond safety, sustainability, ethics, and transparency, especially regarding the impact of every used raw material, embraces the beauty of clean, conscious choices that nurture both your inner radiance and our precious planet.
Transparency, Responsible, And Ethical Sourcing
Experience the rising trend of farm-to-face and slow beauty, where the transformative power of natural, organic ingredients sourced directly from farms enhances skin radiance and promotes transparency, sustainability, and a deeper connection to the beauty of nature. One of our distinctive actors, Young Living, stands out by adhering to stringent corporate sustainability policies that extend to their own farms, partnering farms, and Seed to Seal-certified suppliers worldwide. With a commitment to crafting products free from harmful chemicals and excessive supply chains, Young Living creates a transformative realm of Farm-to-Face beauty, delivering the pure essence of nature to your skincare routine.
Find Organic Zone In Your Community
Discover effortless, ethical, and informed beauty at your nearest one-stop green retailer or online store, where a thoughtfully curated selection of clean skincare products awaits, making sustainable choices easier than ever. When you observe your local community closely, you'll realize that there are numerous places dedicated to promoting a sustainable lifestyle through clean beauty products. Among these, Art Piece "Organic Zone" stands out as an ideal destination for all clean beauty enthusiasts and saves time for busy Hong Kong customers. With over 30 meticulously chosen natural beauty brands, including skincare, makeup, and wellness products, Organic Zone embodies the essence of green, clean, and pure beauty. Rest assured that these products are free from no artificial additives, cruelty-free, and have undergone no animal testing, allowing you to indulge in clean beauty with a clear conscience.
#INVISIBLEBAG at Art Piece Organic Zone
Source from: Art Piece
Imprint In Daily Beauty Routine
Purchase responsibly and embrace green habits in your daily beauty routine. Take the first step by choosing sustainable beauty brands that incorporate the certifications, ingredients, and methods mentioned above. Gradually transition away from chemical-laden cosmetics and skin care products and elevate your commitment to the environment to reduce the pollution and waste at the source. Every small change you make contributes to a more sustainable future.
Use chemical-free skincare as a ​daily beauty routine
Source From: Canva
Choose Eco-Friendly Packaging
Opt for eco-friendly packaging options and prioritize recycling all recyclables to actively participate in the clean beauty movement, positively impacting the environment. Gain insights on correctly washing cosmetics containers for recycling through our expert blog, and responsibly recycle your beauty packaging in designated recycling bins or at participating retail stores of numerous beauty brands, such as the Mega Program by L'Occitane Hong Kong and Carbon Wallet collaboration.
Make a difference today by looking for beauty brands that use eco-friendly packagings, such as #INVISIBLEBAG, for product packaging or online delivery. This commitment is a sign that they are dedicated to embracing sustainability in their beauty journey. Let's join forces and support eco-conscious brands for a more sustainable and positive world.
Art Piece and L'Occitane Hong Kong are currently using #INVISIBLEBAG as product packaging.
...
You may also like: 
ISSUE 15. Interview with Young Living Hong Kong,
'My One N Only, Your One N Only' Sustainable Beauty Store!,
Green Common: First X'mas Hampers In #INVISIBLEBAG
...
Find more articles from keywords: 
Clean Beauty, Cruelty-free Beauty,Eco-friendly Beauty,Ethical Beauty, Fairtrade Beauty,Green Beauty,Natural Beauty,Organic Beauty,Slow Beauty,Sustainable Beauty,Vegan Beauty