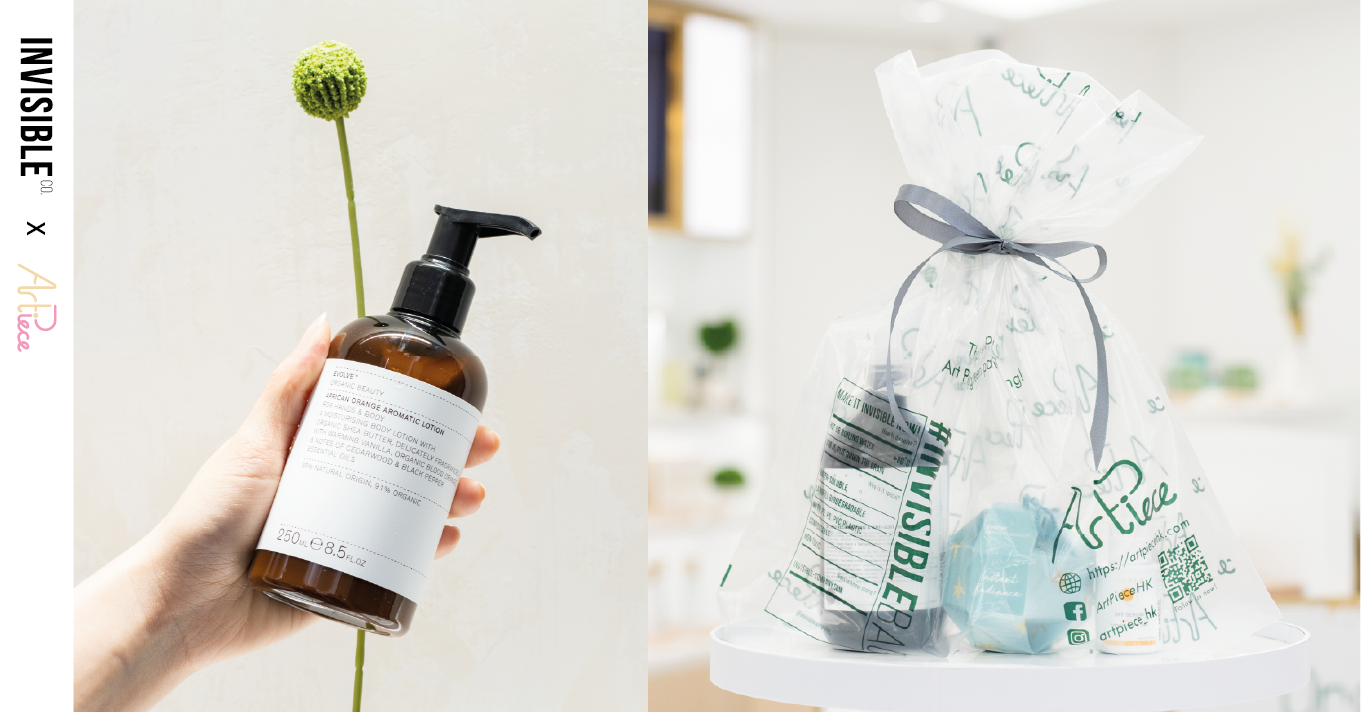 The green beauty industry in the US is booming, with projected sales of natural and organic beauty product set to reach 15.7 billion dollars by 2025, according to recent research. While another survey conducted in 2022 on sustainable beauty indicates that nearly nine out of ten consumers have become greener in their purchasing habits over the last five years. This shows a significant opportunity for companies to tap into the demand for sustainability. The younger generation, Gen Z, is more likely to follow the green trend and consider the environmental impact when they make purchasing decisions. Our Distinctive Actor, Art Piece, is one of the leaders in Hong Kong responding to customer trends by creating a one-stop platform at their shopping malls that bring clean beauty, wellness, and good initiative brands together. They select a wide range of natural and organic beauty products that are cruelty-free, vegan, and environmentally friendly and promote making more sustainable choices. In this blog, we will explore how Art Piece is advocating green beauty for the protection of the earth protection together with #INVISIBLEBAG.
Why Clean Beauty?
Art Piece Organic Zone
Source from: ArtPiece

Art Piece designed an "Organic Zone" as a meeting point for all clean beauty lovers to easily find over 30 specially selected natural beauty brands, in particular Hong Kong natural brands, which highlight and promote skincare, makeup, and wellness products with features of green, clean, and pure where emphasizing on no artificial is added and cruelty-free to avoid of animal use as well as no animal testing. Here are some brands from this "Organic Zone" which picked from our INVISIBLE teammates and regard they are worth exploring more in detail: Evolve Organic Beauty, Formulas, Cubed, and Jane Iredale respectively. 
Evolve Organic Beauty
Evolve Organic Beauty is a certified B Corp beauty brand whose all products are handcrafted carefully in small batches in the Hertfordshire studio from the UK. All skincare and beauty products are made with high-quality, pure, and fresh botanical ingredients such as organic botanical oils, peptides, fruit extract, hyaluronic acid, etc. The brand lists all product information clearly and transparently to produce high-quality natural skin care products by carefully monitoring every step of production and ensuring the materials they picked are all organic and natural.
Additionally, this clean beauty brand also works hard on environmentally friendly packaging, using recyclable cardboard as packaging to save 99.9% of water consumption and reduce 75% of carbon dioxide emissions, supporting environmental protection with real actions.
Formulas
Formulas is a clean beauty brand, founded by a Hong Kong cosmetic engineer, who aims to produce harmless, clean, and vegan beauty products with the principle of "Have a better choice for you and for your family from today."; they develop products with harmless ingredients, obtains strong antiseptic ability but without preservatives. By adapting hypoallergenic raw materials, all skincare products are suitable for sensitive, acne, eczema skin, and even pregnant women.
Cubed
As an original brand in Hong Kong, Cubed specializes in developing steroid-free products with natural ingredients to solve the local common skin problems in Hong Kong. The brand products focus on eczema-related problems, where it could quickly relieve redness, swelling, and itching, and effectively improve inflammation and rash. Combined with a variety of natural plant extracts, it activates the receptors outside the skin cells, instantly relieves redness, swelling, and itching, repairs damaged skin, and fights inflammatory factors.
A Hong Kong skincare brand specializes in eczema-prone, sensitive and acne-prone skin, Cubed

Jane Iredale
Jane Iredale is one of the leading pioneers that advocates the core value of "Skincare makeup" since 1994. They succeeded to deliver the absolute best beautiful results through clean makeup, containing no harmful toxins and made of beneficial botanicals, by emphasizing natural and bright colored skincare-like makeups, rather than only on colour change. 
Besides, they are keen on developing makeup products with high-quality mineral ingredients, cruelty-free products, sensitivity, and dermatologist-tested, no synthetic fragrances, and non-comedogenic that allow wearing makeup on sensitive, eczema, and red skin.
When you visit the shopping mall and take the lift to the level of "Experience" zones, which allows you access to stressless and relaxing services, such as spa, hair removal, facial beauty, pilates, and yoga to escape from the busy reality.
Yoga and wellness studio, IKIGAI
Source from: ArtPiece
Natural Skin Care and Spa Experience, THANN Sanctuary
Source from: Instagram @Thann_hk

Why #INVISIBLEBAG for Art Piece?
Art Piece team is demonstrating how to dissolve #INVISIBLEBAG
Source from: ArtPiece Instagram @artpiece_hk  
An innovative and artistic #INVISIBLEBAG is specially customized with Art Piece as an Eco-Friendly packaging, replicating the Art Piece logo and a note of "Thank you for supporting Art Piece and green packaging!" to carry all of the clean beauty products in just one package and wrapped with a neatly designed ribbon for their green fans and beauty lovers. 
As a supportive partner, Art Piece is actively dedicated to promoting educational messages through all means of internal and external communication, ranging from social media, channels to demonstrating how to dissolve #INVISIBLEBAG and spreading green messages to media to make sure all of the stakeholders are acknowledged their initiatives and making a real impact to the community. 
Art Piece X #INVISIBLEBAG Giveaway Campaign
Source from: ArtPiece Instagram @artpiece_hk
Art Piece X #INVISIBLEBAG Customized Eco-Friendly Packaging
Everyone Is An Artist
The name of Art Piece originated from the principle of "Love the Art on your Face, Love every Piece of You", and they are now extending this core value to take impactful green actions! Considering the earth and preserving natural beauty, they are thriving for beauty brands and collaborating with various artists who shared the same value with eco-consciousness while no need to compromise our desire of achieving beauty on our faces and every part of our own bodies. Besides, you might discover a vegan organic skincare brand, Kaytiquette, which is founded by popular female singer Kay Tse, from Art Piece Organic Zone. Apart from her music work, she hopes to share her life philosophy and spread a message of avoiding excessive consumption and irrational consumption. Kaytiquette tells everyone that with a simple lifestyle by appreciating the details, you can feel exquisite and worthwhile in life by choosing every external object with a cherished attitude.
Kaytiquette is a vegan organic skincare brand from singer Kay Tse, is available at Art Piece Organic Zone
Source from: Art Piece
Art Piece also collaborates with CoffeeSweat, a yoga clothing and wellness brand founded by certified yoga instructor, Coffee Lam, is now available on Art Piece on the official website for purchase. 
Remember! Love the earth and love yourself, join their forces today to find your unique way of sustainable beauty! If you want to learn more about this amazing one-stop beauty station, please visit Art Piece Tsim Sha Tsui and Causeway stores, or get your sustainable beauty items from their official website.
Find Art Piece
📍Tsim Sha Tsui Store 53 Carnarvon Road
📍Causeway Bay Store 3 Matheson Street
📍Art Piece Online Store
...
You may also like: 
ISSUE 15. Interview with Young Living,
'My One N Only, Your One N Only' Sustainable Beauty Store!,
Green Common: First X'mas Hampers In #INVISIBLEBAG
...
Find more articles from keywords: 
Clean Beauty, Cruelty-free Beauty,Eco-friendly Beauty,Ethical Beauty, Fairtrade Beauty,Green Beauty,Natural Beauty,Organic Beauty,Slow Beauty,Sustainable Beauty,Vegan Beauty