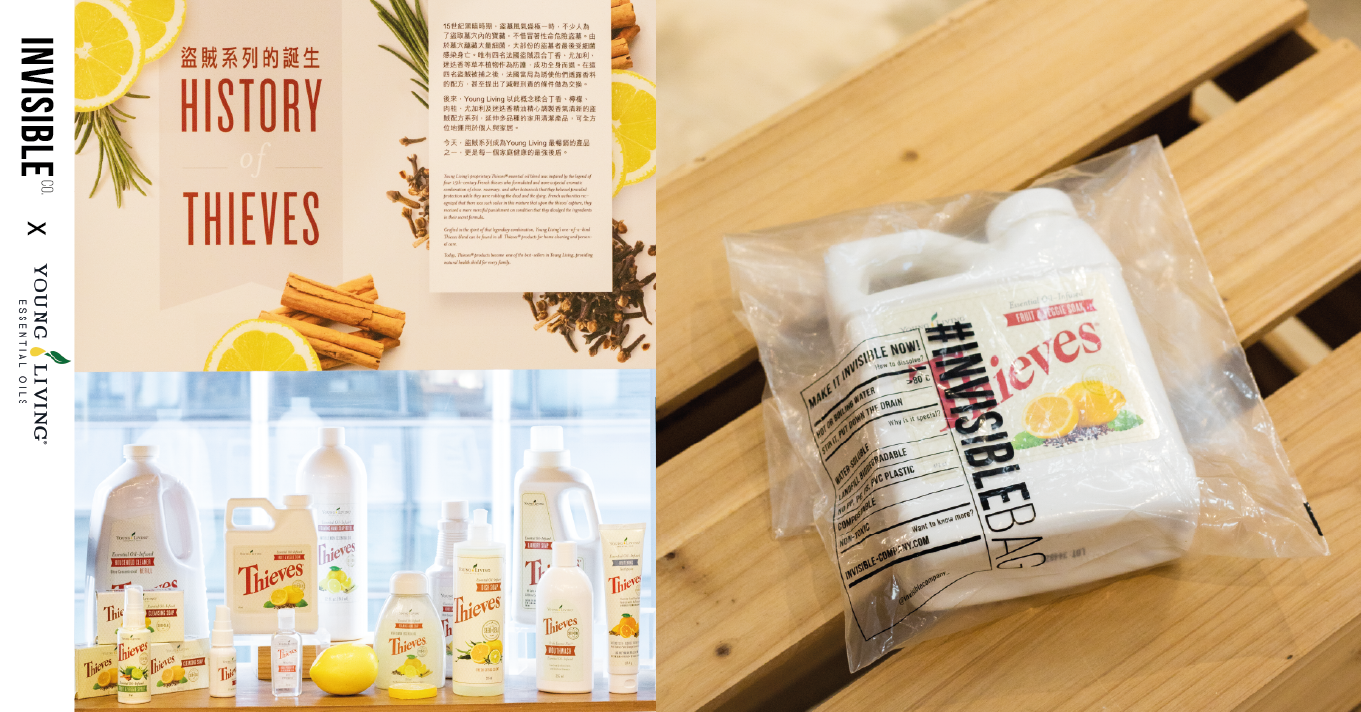 Are you ready to embark on a sustainability journey infused with the captivating allure of natural aromatic scents? Dive into this collaborative blog and explore how Young Living embraces the world of farm-to-face beauty, incorporating their Seed to Seal corporate values. Young Living Hong Kong joins the green forces with #INVISIBLEBAG, co-create, and works together to minimize the waste residues on earth and march into the sustainable green beauty pathway.
Seed to Seal® Promise
Being a leader of the essential oil movement, Young Living ensures every pure essential oil is meeting the set of standards of Seed to Seal® which includes "Sourcing", "Science", and "Standards" three pillars of corporate values in order to achieve the promise of " Standards Far Beyond The Standard".
Moreover, Young Living places sustainability at the forefront, prioritizing it alongside business growth. Their dedication to the well-being of our planet is evident through their proactive adoption of six key green initiatives: "Achieving Zero Waste," "Wrap It Up," "Treading Lightly," "At The Source," "More Than An Office," and "Putting Our Money Where Our Mouth Is." By responsibly producing and balancing economic development with environmental preservation, Young Living embraces its role as steward of the planet.
Farm-To-Face
Young Living recognizes the significance of conscious and sustainable sourcing, emphasizing "Sourcing" as one of the core pillars of its "seed to seal" corporate values and sustainability strategy. By forging innovative partnerships with neighboring farms, they harness the power of herbivores for natural weed control. Water conservation takes center stage as they repurpose distillation water, reducing waste through efficient irrigation practices. Ethical collaborations ensure responsible sourcing of raw materials, upholding strict regulations and ethical standards. These green initiatives enable Young Living customers to embrace the transformative realm of Farm-to-Face and clean beauty, where skincare products are thoughtfully crafted and delivered directly from the harvest to your skin, devoid of harmful chemicals and excessive supply chains.
Young Living and Community
A core spiritual value of the founder of Young Living is "Take from nature, give back to nature", and later extended this value to local community work. In Hong Kong, they have a long-term partnership with V Cycle to collect recyclable product packaging and turn it into sustainable products, which also provides a safe working environment and stable income to the gross-root elderly in order to improve their living quality. On the other hand, they had invited employees, members, and their families to join various community activities such as recycling events, eco workshops, and beach cleanup, which aims to create an opportunity for participants to experience and acknowledge the importance of sustainability and start making green moves.
How does the collab of #INVISIBLEBAG and Young Living Hong Kong start?
The Young Living Hong Kong internal team enthusiastically acknowledges that the water-soluble and biodegradable #INVISIBLEBAG represents a significant upgrade in packaging improvement. Aligned with the sustainable development goals of Young Living Hong Kong, colleagues in the logistics department propose a shift towards eco-conscious packaging. This proactive step aims to minimize the perpetual environmental pollution caused by conventional plastic packaging.
Some of the Young Living Hong Kong collections are packed in #INVISIBLEBAG for delivery
Redefined Beauty: From Inner To Outer
Let us redefine beauty from the inner to outer with natural essential oils and Young Living products with a focus on natural beauty products that are free from harmful chemicals, which embraces a holistic approach that nurtures personal well-being and respects the environment.
Discover the luxurious scent of Frankincense oil, treasured for centuries for its skincare benefits, and the refreshing sensation of the Valor Roll-On. This clean beauty brand commits to sustainability and extends to greener package alternatives and ethical sourcing practices. Join the green beauty journey that celebrates inner well-being and radiates authentic beauty, while making a positive impact on the planet.
...
Find more articles from keywords: 
Clean Beauty, Cruelty-free Beauty,Eco-friendly Beauty,Ethical Beauty, Fairtrade Beauty,Green Beauty,Natural Beauty,Organic Beauty,Slow Beauty,Sustainable Beauty,Vegan Beauty