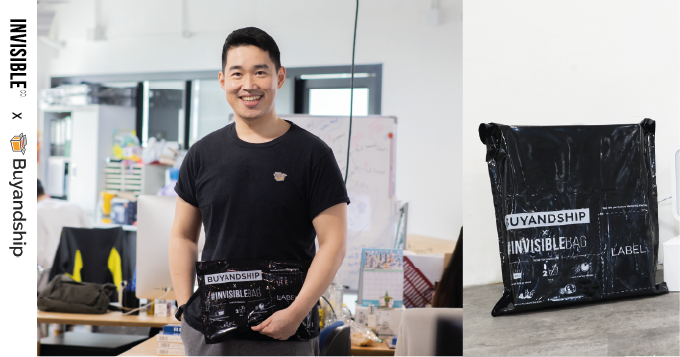 Green Sense, a local NGO that focuses on environmental issues, conducted a study in August last year and found that over 780 million pieces of packaging waste were generated in Hong Kong over the past year. Buyandship is conscious of over-packaging issues and committed now more so than ever to solving them.
Order easier, Shop Cheap, Ship Greener.
The packaging waste problem is not just localised to Hong Kong. Southeast Asia, has been pinpointed as a region with tremendous potential for growth in the eCommerce industry. A recent research article by ERIA indicates that out of the regions 350 million internet users, 120 million spent US $23 billion on eCommerce alone in 2018, double the amount from the previous year and this trend is only looking to continue to move in the same direction. With increased Ecommerce will come a greater demand for packaging materials.
Buyandship, a HK-based and Cyberport startup company, provides global shipping services for customers and has transferred 2.33 million parcels with a GMV of US$450 million (HK$3.5 billion) from overseas to Hong Kong last year. As a pioneer in sustainable logistics, Buyandship is not only dedicated to helping users to shop cheaper and easier, but also to assist users in making shopping greener. 
Buyandship is now shipping in #INVISIBLEBAG all over Asia
In light of this, on the 8th of February 2022, Buyandship collaborated with Invisible Company to introduce a customized #INVISIBLEBAG mailer to the users in Hong Kong, Taiwan, Philippines, Malaysia and Singapore to replace conventional plastic mailers.
Buyandship's #INVISIBLEBAG is designed with a simple infographic to educate the end users on how to be a responsible shopper after receiving a parcel, they can now simply dissolve it with hot water at home.
So who is Buyandship?
Established in 2014, this Hong Kong based company is committed to providing customers with a simple and speedy one-stop, cross-border, eCommerce gateway with a sophisticated data system, global pricing comparison tool, content generation and logistics technologies and with a global presence across 12 countries and territories, including warehouses in US, UK, Japan, Korea, China, Taiwan, Italy, Australia, Thailand, Indonesia, and Canada. Upholding their core value of making cross-border e-Commerce as seamless as shopping domestically, 1.23 million users are already registered for their service to date. Find out more on buyandship.today!
...
You may also like:
alfred24: Paving the Network for Greener eCommerce in Hong Kong, Compostable Packaging: Can it be effectively used in your region?